Dog Mountain with special guests, Your Mom
Philly Improv Theater – 2030 Sansom Street (2nd Floor)
Thursday, October 22nd – 9pm / Tix – $8 Advance & $10 Door
Friday, October 23rd – 9pm / Tix – $10 Advance & $12 Door


Dog Mountain closes out their latest show, 'No Cussin' on the Mountain'. This run is bittersweet as it marks the final show the group will have with original member, Rob Baniewicz, who is moving New York City to pursue his dream career as an Elmo impersonator in Times Square. Okay, that's not totally correct.
<&nbsp>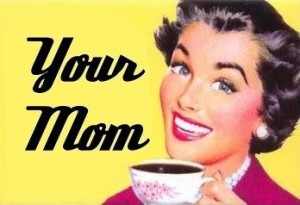 But he is moving to New York City and this is a big deal. Rob is one of THE seminal figures in the Philly sketch comedy community as one-half of sketch duo, Meg & Rob, as well as writing & performing for Camp Woods and Alley of Nightmares, a sketch show based on horror anthologies such as Tales From The Crypt, Alfred Hitchcock Presents and The Twilight Zone. Dog Mountain is Rob Baniewicz, Carl Boccuti, Chip Chantry, Jim Grammond, Emily Hill, Trevor Miles, Joe Moore (Head Writer), Courtney Painter, R.J. Payne, Steve Swan, and Ashlee Rose Toll. They are directed by Carl Boccuti.
Everyone's favorite Temple freshmen and West Grove high schoolers, and official NYC Sketchfest alums,Your Mom are also back this week, opening for Dog Mountain. Tyler Bonner & Daphne Bonner along with a few of their friends and family are Your Mom.
<&nbsp>
COMEDEMON – A Monster Comedy Extravaganza
Draggle Garden – 541 Wilder St. Philadelphia, PA 19147
Saturday, October 24th – 4:00pm to 10:00pm / Tix – Pay What You Can For the Comedy, Music & Space


South Philly get ready! COMEDEMON is a comedy homage to all the furry, scaled, spiked, 3-eyed, 4-armed, hairy, 2-headed, purple, fuscia, green-blooded, quadruple-nippled, fanged, moaning, groaning, creaking, squeaking, 9-eyed friends from the other dimensions.
Sketch apparently hits the stage at 6:30pm but you should totally go to see all the wonderful comedians featured on this pay what you will smorgasbord of comedy featuring, Joey Dougherty, Michael Woloszczuk, the Dirty Soap Blues Band, the Traveling Octopii Marching Band, James Bradford, Rachel Fogletto, Setoiyo, TOMB, and Alex Vogelsong. The evening wraps up with a viewing of the classic "Attack of the Killer Tomatoes" (1978) where audience members are encouraged to count the deaths
We've been informed that the main guest of honor is the Draggle, the half turtle, half dragon that holds residence in the Draggle Garden and for which it is named. So, you know, keep that in your back pocket for casual conversation between groups.
<&nbsp>
Phone It In Film Festival presented by Good Good Comedy
Philamoca – 531 N. 12th Street, Philadelphia, PA 19123
Sunday, October 25th at 9:30pm
Tix – $5 (reservations available)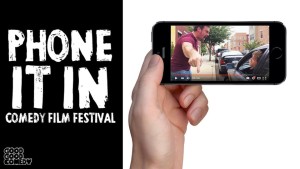 Created by Chris O'Connor, Dan Angelucci, Alex Grubard & Clay Hereth, Phone It In is a monthly film festival, made up entirely of videos that people shot on their cell phones. Is that sketch? It certainly could be and it's definitely an awesome opportunity. In fact, there is still time to submit as submissions close the day before the show, on October 24th at 11:59pm. So get your phone charged and start shooting that sketch you always said you'd shoot and then never, ever did. Seriously, get your shit together and Check out the guidelines here at their website here at the link.
<&nbsp>
Know of a sketch show? Are we missing a sketch show? Send us your listing to [email protected] and it will go up.