Tomorrow night, stand-up comedian Eddie Finn will be hosting and performing stand-up for Philly Sketchfest Presents Sweetish & Trout House at the Playground of the Adrienne Theater at 8:30pm. But we couldn't wait until tomorrow so we asked Jolie Darrow of Barbara Bush to interview Eddie and learn everything she could about him in five questions. We think you'll find the answers both informative and promotional…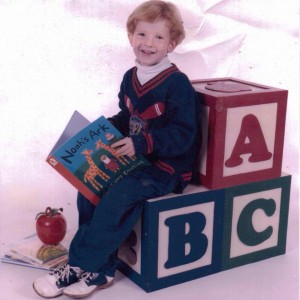 Jolie Darrow (JD) – Thanks for this interview, Eddie. First, tell us how long you've been performing stand-up and what inspired you to start? (editor's note – That's two questions Jolie)
Eddie Finn (EF) – I started doing stand-up two-and-a-half years ago in Philly. Stand-up had always been something I wanted to try and once I saw that some of my friends doing stand-up at open mic nights, I realized it was something anyone can do and immediately fell into it.
JD – What subjects & themes do you like to approach in your stand-up?
EF – I write jokes about relatable subjects; job hunting, roommate situations and dating to name a few.
JD – How would you describe your comedic sensibility?
EF – Silly and frustrated.
JD – Are you involved in any other comedic ventures or collectives aside from stand-up?
EF – I recently worked on Night Trolley which was part of the 2015 Philly Fringe Festival and put together by Alejandro Morales, but mostly it's straight stand-up. I'm involved with Laughs on Philly, which is a collective of stand-up comedians. We just started a comedy night at Ortlieb's in Northern Liberties and we're looking at launching many different open mics and showcases throughout the city.
JD – Finally, and just because, what's your favorite cereal and how does it make you feel? (editor's note – Jolie, see above editor's note)
EF – I'm gonna drop a drunk, snack secret to let y'all know that I love Lucky Charms because they make the best ice cream topping.
You can see Eddie, Sweetish & Trout House, Friday night, November 20th at The Playground of the Adrienne Theater! Tickets are $10 and available online via TicketFly, Keyword – Sweetish.