This week Philly Sketchfest will be taking a look back at the year 2015 through the eyes of the writers, performers, directors and producers that make sketch comedy in Philadelphia a reality. Without a doubt, Caitlin Weigel is currently the hardest working sketch writer/performer in Philadelphia. Her contributions to the Philadelphia comedy community in 2015 were numerous, inspiring, and continuously raised the bar throughout the year. At the beginning of 2015 her work on ManiPedi's, 'Karen's Dream' with director, Maggy Keegan put audiences and her peers in a state of delightful awe, pushing the boundaries of what sketch can be and how it's executed on stage. In May, she paired with her Triple Double partner, Dan Corkery (Goat Rodeo / Alley of Nightmares) creating the sketch duo House of Solitude with their debut show, 'Together Forever'. Before year's end, House of Solitude would perform two more shows of brand-new material – 'Everything's Fine* in Sicklerburg' and 'Home For The Holidays.' Caitlin also wrote, filmed and edited at least one new sketch every month in 2015 as part of her YouTube channel,'Sketchier' which featured one of our favorite videos of the year, 'The Milk & Cookies Show.' Caitlin's given us so much in 2015 and now, before House of Solitude and ManiPedi put up their first sketches of 2016 at Philly Sketchfest Presents, Sketch Hangover, she's giving us her thoughts on all the beautiful and silly stuff she liked in Philadelphia sketch comedy during 2015…
&nbsp#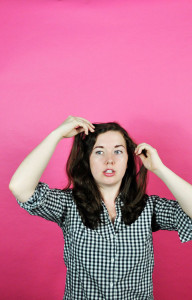 2015 got real weird. It seems like people starting stretching their bizarre legs and realizing that some of them were actually tentacles or cartoon spaghettis or just a painting of some legs that could be flipped around and hung upside down. There were so many great, weird things that broke the mold of traditional sketch and I'm glad I got to watch at least a fraction of the wonderful nonsense people made this year.
&nbsp#
&nbsp#
&nbsp#
&nbsp#
&nbsp#
&nbsp#
&nbsp#
&nbsp#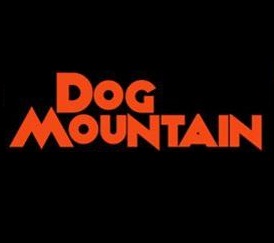 Dog Mountain – Dance Sequence to TJ Maxx
Oh man – Rob Baniewicz and Joe Moore were just two beautiful visions in this sketch. They committed so hard and there's something so pure and weirdly earnest about really trying to dance that just hits my funny bone. Dance lends itself so well to pacing and heightening and this sketch benefited from having two goofballs totally double down on it, while making all the best faces. (Editor's Note – This sketch was choreographed by guest director, Maggy Keegan)
&nbsp#
&nbsp#
&nbsp#
&nbsp#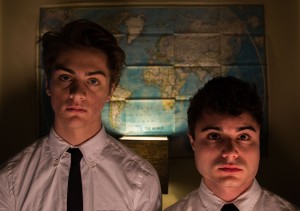 Jon & Ian Have Something To Tell You – Donut Time
The manager of a donut shop (Jon Plester) is training new employees (the audience) about how things work at 'Donut Time'. This was already such a fun premise with a grade-A performance by Jon Plester, and as soon as the clapping-bit started where he's informing the trainees on all the parts to his donut shop's clapping-only theme song for customers, I was swoon-city. The clapping bit turned it into a whole other sketch and went on for just the right amount of 'too-long'. I giggled about it for days.
&nbsp#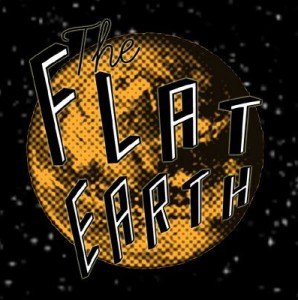 The Flat Earth – Kamikaze Training School Class Reunion
This sketch was all punchline. It was perfectly executed and so silly and smart. I'm going to use the word pacing a million times, but the pacing can really make or break a sketch and this one was just a perfect friggin' poem. So well done and major, major props to The Flat Earth for recognizing the best way to let this glorious nugget breathe.
&nbsp#
&nbsp#
&nbsp#
&nbsp#
&nbsp#
&nbsp#
&nbsp#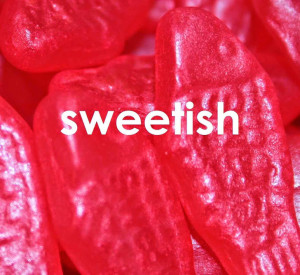 Sweetish – Glass Ceiling at The Kentucky Derby
This heightened at a beautiful clip, the performances from Maura Pennington and Julia Hudson were spot-on, and all the specifics just killed. Every time the race announcer would name the next horse in the race, it always made perfect sense but wasn't something I saw coming. It's the best feeling to be continually surprised and delighted as a sketch unfolds and that's what this was for me. Also – great hats! Everyone wear more hats next year!
&nbsp#
&nbsp#
&nbsp#
&nbsp#
If you would like to share your 2015 sketch comedy year in review with Philly Sketchfest and our internet audience, please email [email protected] Your review will be shared here on our website!