This week Philly Sketchfest will be taking a look back at the year 2015 through the eyes of the writers, performers, directors and producers that make sketch comedy in Philadelphia a reality. Every single day of the week, you will find Courtney Painter living and breathing comedy in Philadelphia. She writes and performs with the 'first ladies of comedy' in Barbara Bush and this year, was asked to join PHIT Sketch House Team Dog Mountain as both a performer and writer. She's the lead house manager at PHIT and wrote multiple shows for the Black Friday Comedy Marathon including a sketch show written with the children she takes care as a daytime Nanny along with writing partner, Jolie Darrow. And to think it all started just over a year ago, with a submission to sketch comedy game show, Iron Sketch offering to be in as many groups as we would allow her to work with. She's that driven and it's not just talk; Courtney simply does. You can see Courtney tomorrow night with Dog Mountain and the rest of the 'first ladies of comedy' in Barbara Bush, on New Year's Day, as they perform their first sketches of 2016 at our Sketch Hangover! In the meantime, please enjoy Courtney's look back at Philly sketch in 2015…
&nbsp#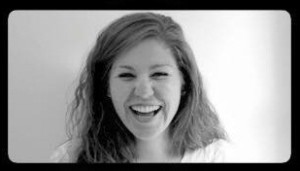 This year was so amazing and inspiring to see what the Philly sketch scene is doing. What I realized the entire sketch scene is a bunch of people with super powers that allow them to constantly keep writing and performing new shows, never have to sleep, AND still have time to support each others shows. I have seen more sketch this year than I could have imagined, and nearly every time I left a show I felt inspired to write more, do more, be more, and obviously give up sleeping. I can't wait to see what everyone does in 2016 but here are my faves from 2015.
&nbsp#
The Flat Earth – Answering Machine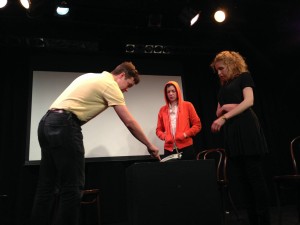 Yooooooo, I saw this show 4 times and cried laughing nearly every time. The pauses for the dead twin were just everything to me. I could watch the dark, twisted sketch over and over and die overtime. Watching Adam Siry bopping trying to keep on beat as he rapped his lines and stay positive throughout the sketch killed me EVERYTIME. I also witnessed him break one night which was the best because like when does Adam Siry ever break???
&nbsp#
&nbsp#
&nbsp#
Sweetish – Julia's Diary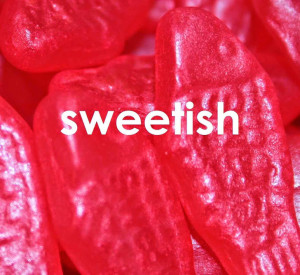 Julia Hudson reading her diary entry from the 90's was everything I didn't know I needed in life. Brian Craig killed it on bongos. Julia's delivery of her real life diary entry was amazing. Her rhythm of her reading was perfect and made me want to have her read everything to me in that character. Julia is the best.
&nbsp#
&nbsp#
&nbsp#
&nbsp#
&nbsp#
&nbsp#
&nbsp#
&nbsp#
&nbsp#
Goat Rodeo – National Weather Service Text Alert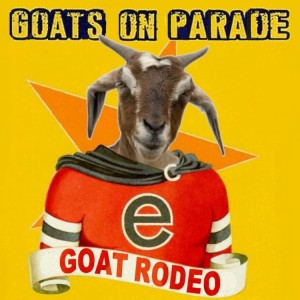 Oh my God, I loved this. I saw this after everyone had been talking about it and I was like, 'great now it's ruined for me.' NOPE. So funny. So simple. That alert noise is the worst. I loved the convo between the boyfriend and the boss so much. Who hasn't been there, am I right?
&nbsp#
&nbsp#
&nbsp#
&nbsp#
&nbsp#
&nbsp#
&nbsp#
&nbsp#
&nbsp#
&nbsp#
ManiPedi – Karen's Dream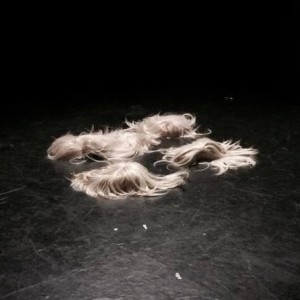 I mean the whole thing was just amazing. Such a tight show from top to bottom. That show inspired me to think outside of the box and challenge myself to write and do the things that I had been afraid to do. I have two faves from this show. JOYCE! I love chanting. Such an easy way to make me laugh. Tara Demmy killed it as Joyce and just dancing to the beat of her own drum. We've all been a Joyce before which is probably why I laughed so hard, hit a little too close to home. Also the 'Town Cryer' sketch. As soon as Tara says "here ye, here ye" I died. Tara Demmy commits 100% to everything she does and I loved her in this show.
&nbsp#
&nbsp#
&nbsp#
&nbsp#
Caitlin Weigel – The Milk & Cookies Show

Ok, first of all Caitlin Weigel is just the most fascinating and inspiring person to me. I mean how does she find the time to consistently put out such smart, funny, and polished work, like monthly?? (Super human) She makes it look so easy. That being said the "Such a Fun Salad" sketch is my favorite thing this year. I LOVED THIS. Even my kids I nanny are obsessed with it. It's so simple. So so so so simple and I love it. It's such a fun sketch, such a really fun sketch!
&nbsp#
Sketch Up or Shut Up hosted by Brian Kelly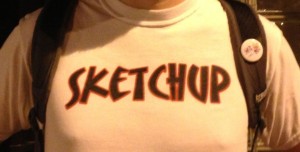 This is the most supportive monthly event that happens in this city. So many newbies or people who want to test stuff come to this. It gets longer and longer each time and also better and better. It is so much fun to see sketches that are read at Sketch Up come to life a few months later on stage. Also it brings a lot of different people in to test things out. I saw a guy do a rap about a chair. He brought his own mic, sound equipment and everything. It was so bizarre and amazing. Brian Kelly does an awesome job of integrating and welcoming new people in with this event and I look forward to it every month.
&nbsp#
&nbsp#
&nbsp#
&nbsp#
&nbsp#
&nbsp#
If you would like to share your 2015 sketch comedy year in review with Philly Sketchfest and our internet audience, please email brian.kelly@phillysketchfest.com. Your review will be shared here on our website!