This week Philly Sketchfest will be taking a look back at the year 2015 through the eyes of the writers, performers, directors and producers that make sketch comedy in Philadelphia a reality. Daniel Corkery has improved the quality of sketch in Philadelphia on multiple levels. His work as a writer and performer on Alley of Nightmares brought immediate attention to Philadelphia's sketch scene with the show being accepted into the Upright Citizens Brigade Theatre's SPANK series and the 2014 Toronto Sketchfest. Fresh off the success of 'Alley,' Dan was brought on as a performer for PHIT Sketch House Team Goat Rodeo and quickly found himself contributing to the writer's room. When asked, his peers unanimously agree that Dan is the smartest mind in the room. Recently, Daniel has taken his talents and applied them to animation creating sketches that serve as both web content and interstitial transitions for House of Solitude's live shows. You can see Dan and Caitlin's sketch group, House of Solitude, tomorrow night, on New Year's Day, as they perform their first sketch of 2016 at our Sketch Hangover! In the meantime, please enjoy Dan's look back at Philly sketch in 2015…
&nbsp#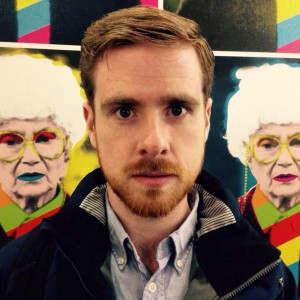 To quote The Grateful Dead, "What a long strange trip it's been." Just kidding, that band sucks. This year people put out some incredible stuff. The fact that so many people's stuff is still stuck in my shrinking brain many months later is a testament to their talent. I'd like to share some of my favorite video-sketch memories so you can see for yourself. From established groups branching out, to new acts, to people just starting out, here's no shortage of people doing funny things. I look forward to more. To end with another Grateful Dead quote: "Thanks for putting out such great content, everyone."
&nbsp#
&nbsp#
&nbsp#
&nbsp#
Joe Bell – Skateboard

As someone who loves a good cartoon, it's been rewarding to see such awesome stuff come from Philadelphia comedians. I watched this one from Joe Bell about a dozen times. Here's the thing: I didn't even get to go to see 'After School Special,' the Five Dollar Comedy Week show this was made for. I've only seen this out of context. But Joe's comedic voice and his animation style are so great that you don't need context to enjoy this short.
&nbsp#
Dan Angelucci – Shitless

The Phone It In Film Festival has given us a lot of great sketches to watch this year. I especially enjoyed Dan Angelucci's "Shitless" featuring Peter Steele. It's a pitch-perfect example of a parody sketch. It moves fast, is well-acted, and it's toilet humor. Finally, someone unafraid to knock director Neil Burger down a peg.
&nbsp#
Sketchier – Meet Perry

Caitlin Weigel and Tim Harris kept true to their word of churning out a new sketch every month in their "Sketchier" project. This one sticks out for the performance, but any one is worth watching. Sketch comedy, like other forms of comedy, is very easy to talk about doing. I'm thinking about writing sketches or a five minute set or thinking about starting an improv group. Caitlin and Tim, like so many people this year, didn't talk. They just kept putting great stuff out.
&nbsp#
Robert Ecks – Daniel

Is Robert Ecks' "Daniel" a sketch? Is it insulting to this short film to include it here? I'm going to do it anyway. As funny as it is, there's a lot of pathos in this thing. Michael S. Watkins is great. The direction is really something else. I just enjoyed it and would like to see you enjoy it, too.
&nbsp#
If you would like to share your 2015 sketch comedy year in review with Philly Sketchfest and our internet audience, please email [email protected] Your review will be shared here on our website!