This week Philly Sketchfest will be taking a look back at the year 2015 through the eyes of the writers, performers, directors and producers that make sketch comedy in Philadelphia a reality. Joe Moore is the head writer of PHIT Sketch House Team, Dog Mountain, the host of the 'Best of Philadelphia' award winning Guilty Pleasures, best friends with Regional Child Star, Chucky McMelonmeyer, and one our favorite human beings on Earth. Joe is looked forward to. On-stage, he pairs quick wit with earnest portrayals of a characters motivations or decisions, adding so much more to the words on the page and translating all of it through performance in a matter of seconds. In the writer's room, he has an innate ability to both ask and answer the questions needed to break mediocre sketches and build them to something memorably unique and special. In total, Joe appreciates both high brow and low brow comedy, is devoid of hubris, brings people together and we are forever thankful for that. Whether he's working on his own ideas or helping out everyone else, amazing things result from his involvement. You can see Joe and Dog Mountain this Friday night, on New Year's Day, when they perform their first sketch of 2016 at our Sketch Hangover! Until then, please enjoy Joe Moore's 2015 sketch year in review…
&nbsp#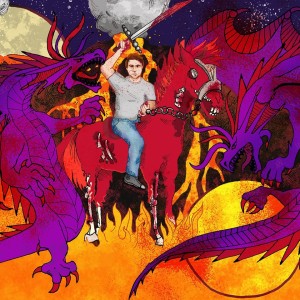 Man, 2015 has been a gloriously long year. Three hundred and sixty something days or some shit. Christ. So long. Fortunately I occupied my time well. I saw a lot of comedy. Much of it was good, some of it was great. These are, off the top of my head, some of my favorite sketches I've seen this year. (portrait of Joe Moore in his natural environment by Katie Haire)
&nbsp#
&nbsp#
&nbsp#
&nbsp#
&nbsp#
&nbsp#
&nbsp#
&nbsp#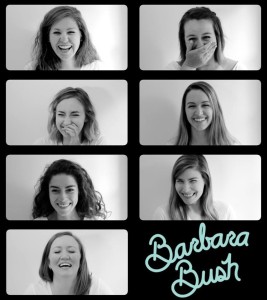 Barbara Bush – Wedding Speech
I saw this at the Philly Sketchfest "Send Barbara Bush to Indy" fundraiser at The Playground. This is such a simple sketch and Courtney Painter sells it so well. The build to the reveal is so slow and gradual and sad, that the audience got anxious and started finding jokes where they really weren't. To be in a roomful of confused people on the edge of their seat waiting for the laugh to finally reveal itself is a strange feeling. And when Courtney hits the last line, it's a huge release. I wish I could see this in a roomful of people the first time again.
&nbsp#
&nbsp#
&nbsp#
&nbsp#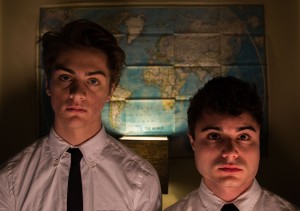 Jon and Ian Have Something To Tell You – Donut Time
There is a specific moment in this sketch when I lost my marbles. The angry old owner of the bagel shop is teaching the audience the store "cheer" which involves at a lot of memorized hand clapping and stomping. Soon an employee joins in for a part of the cheer that is so convoluted it can't be done by one person. Ian entered the scene, clapped in sync with Jon for a bit, and then he confidently and unexpectedly just walks off stage mid cheer. Its the last thing I expected to see and it blew my mind. I saw this sketch twice, the second time around I was excited for that moment. So out of left field. So fun.
&nbsp#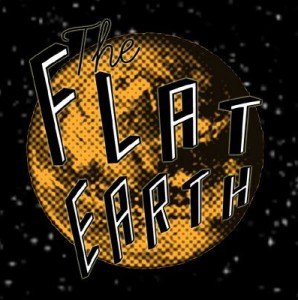 The Flat Earth – Sublime Island
A boy (Adam Siry) is on a deserted island for 20 years with only a walkman and a CD single of a Sublime song… and he loves it! Paradise! Just an idiot who is more than happy to be an idiot. No pretension. Not a care in the world. Adam Siry's perpetual groove made me lose it like 5 or 6 times. You know when you laugh so hard for so long the back of your head hurts? This sketch resonated with me in such a way that I should maybe feel embarrassed. If indeed space is infinite, and the universe expands further than our minds can understand, there is a planet just like ours on which I am the boy stranded on the island reveling in how stupid I am. I want to be that boy.
&nbsp#
&nbsp#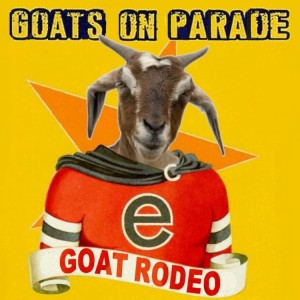 Goat Rodeo – National Weather Service Text Alert
In sketch comedy, dumbliness is godliness. I spend so much time and energy trying to be dumb now. Intentionally. I want to be dumb. Dumb dumb dumb. So understand how high a compliment this is: I love how dumb this sketch is. Not just dumb. This sketch about an employee in charge of the National Weather Service text alerts going through a nasty break-up is so clever in how dumb it is. Samantha Craig played the grounding element in a sketch that was all text and no one could have done it better. I caught this towards the end of the show's run and had heard this sketch mentioned in passing about a dozen times before I saw it. That wasn't enough hype. Maybe one of the best sketches I have ever seen. I have heard musicians talk about how they hear a song so great the wish they had written it. It's different with sketch. I am so glad I didn't write this because then I never would have been able to experience it live, not knowing where it was going.
&nbsp#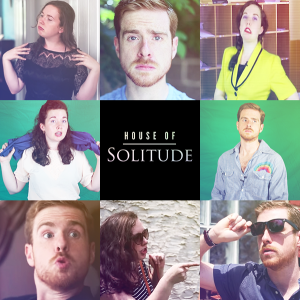 House of Solitude – Magician's
Real talk: I think I had more fun at House of Solitude shows this year than I had almost anyplace else. Every time you turn around Dan and Caitlin are doing something good. This sketch was pure joy with a tragic twist. I could have watched Harry Watermeier and Corin Wells show off that magic box for hours, and I think this sketch was a gift to them as much as they were a gift to it. I love when a performer works so hard to make you get on board with them and wastes all that good will. All anticipation and the pay off is what you least expect. I woke up laughing the next day.
&nbsp#
&nbsp#
If you would like to share your 2015 sketch comedy year in review with Philly Sketchfest and our internet audience, please email [email protected] Your review will be shared here on our website!