This week Philly Sketchfest will be taking a look back at the year 2015 through the eyes of the writers, performers, directors and producers that make sketch comedy in Philadelphia a reality. Patric Ciervo is making it known that he writes sketch comedy. No, not just because the name of his group is Patric Writes Sketches, although that does help. Rather, Patric is carrying the weight of writing material for two distinctly different sketch groups; the aforementioned Patric Writes Sketches and Until Pluto, a narrative-driven, sketch comedy collaboration with writer/performer Peter Gerbron. It's also proving quite successful for Patric. This year, Patric Writes Sketches was accepted and performed at NYC Sketchfest at The People's Improv Theater (The PIT) and Until Pluto performed two new shows of brand new material; a sketch murder-mystery-who-done-it entitled, 'Bill Melchior Is Dead' at PHIT and a rewriting of history in 'Still Not A Better World' as part of Philly Sketchfest Presents. Patric's dedication to the craft of sketch comedy is seen not only in his work ethic and output, but also in his support of the entire Philadelphia comedy community. His commitment is admired by his peers and his comedy is being enjoyed by audiences both in and outside of Philadelphia. Don't miss your opportunity to see both of Patric's sketch groups this Friday night, on New Year's Day, when they perform their first sketches of 2016 at our Sketch Hangover! Please enjoy Patric's 2015 sketch year in review…
&nbsp#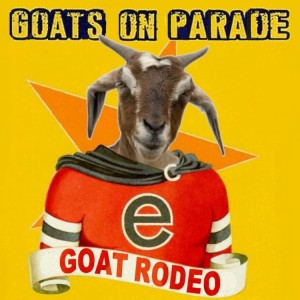 Goat Rodeo – National Weather Service Text Alert
One of my favorite sketches from this year has to be Goat Rodeo's National Weather Service Text Alert sketch. An unseen guy, whose job it is to put out severe weather alerts, uses the Alert System to try and get his girlfriend back. The sketch is done without any spoken dialogue, just text graphics and the annoying 'alert' sound effect. It was so funny and so well done. A few weeks after I originally saw it, I was performing at the NYC SketchFest in the same time slot as Goat Rodeo and Unstoppable Failure, a sketch group from Greensboro, NC. While Goat Rodeo performed this sketch, I was backstage watching the faces of the guys from Unstoppable Failure. No one can see the action onstage, they weren't hearing anything except the alert sound and they looked intrigued to know what the hell was going on because every time it happened, the audience would laugh. It was fun knowing what happens to watch them not be able to watch.
&nbsp#
&nbsp#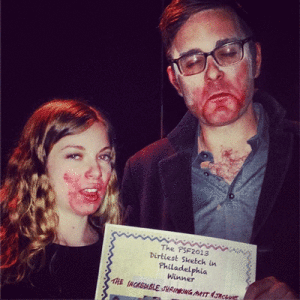 The Incredible Shrinking Matt & Jacquie – A Night Inside The Incredible Shrinking Matt & Jaquie
I had never been to a Dirtiest Sketch In Philadelphia show but I heard good (and grotesque) things. So I was excited when I heard Matt and Jacquie were going to perform a show comprised only of the sketches they have done for Dirtiest Sketch over the last few years. After the show, I left feeling highly uncomfortable, but delighted and in awe of their creativity. They have guts for doing what they did in front of an audience. My favorite sketch from that show was probably the Deleted Scene from Twilight. I loved Matt as Edward, a vampire who wanted his girlfriend to give him her used tampons so he could suck the blood out. It was such a fun sketch.
&nbsp#
&nbsp#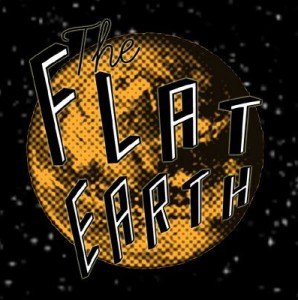 The Flat Earth – Talk Show/Diaper Fetish
The Flat Earth did a sketch where Jacquie Baker plays a character with a diaper fetish who appears on a talk show where the topic is about sex fetishes. Vince DiCostanzo plays the character of the talk show host as someone in position to receive all of her information and not judge her. Feeling comfortable with him she goes into a full detailed rant about it. After she's done talking, all the host says is, "Gross." Jacquie is just mortified and then the lights blackout. That's it. It was great. A sketch where a character believes they've found someone who won't judge them and admits their darkest secrets, only to have them not only judge you, but make you feel terrible about it. I get it, I loved it.
&nbsp#
&nbsp#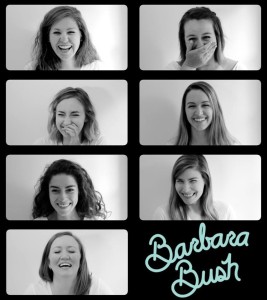 Barbara Bush – Philly Sketchfest Fundraiser Show
Barbara Bush's Fundraiser Show was in general, a fun atmosphere to be in. The audience was so supportive, Nicole Yates was a great host/opener and Barbara Bush had a great set. Everyone in the group seems to have very different personalities and it's fun to watch them come together and perform. A highlight was a sketch where Shawna Stolzfoos plays a male Principal overseeing a detention with two female students when one student asks to use the bathroom (Julia Hudson) because 'her time of the month' is happening. Another student chimes in (Sue Nelson) to help the Principal understand by telluing him in every way possible, without actually saying the word 'period' but he doesn't understand any of the colloquial. Side-note – it was while I was watching that sketch that I realized I was sitting in front of Julia's parents and hearing their reaction to the sketch made it so much more fun for me.
&nbsp#
&nbsp#
If you would like to share your 2015 sketch comedy year in review with Philly Sketchfest and our internet audience, please email [email protected] Your review will be shared here on our website!