We were delighted to see the news from Toronto this morning that three sketch groups from Philadelphia made it into the 2016 Toronto Sketch Comedy Festival. Please join us in congratulating The Flat Earth, The Incredible Shrinking Matt & Jacquie, and Jon & Ian Have Something To Tell You on their acceptance and then check out the full list of sketch groups participating here. Those of us in Philly won't have to wait until March to see Jon & Ian though. In fact, you won't have to wait more than 72 hours and you can find out where to see them along with all of the other sketch in Philadelphia below…
&nbsp#
Phone It In Film Festival presented by Good Good Comedy
Philamoca – 531 N. 12th Street, Philadelphia, PA 19123
Wednesday, January 20th at 10:00pm
Tix – $5 (reservations available)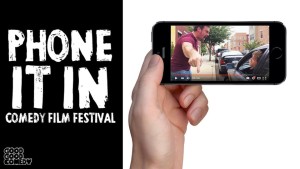 Created by Chris O'Connor, Dan Angelucci, Alex Grubard & Clay Hereth, Phone It In is a monthly film festival, made up entirely of videos that people shot on their cell phones. Is that sketch? It certainly could be and it's definitely an awesome opportunity. So go to this show, enjoy it, and then make it your business to get your phone charged and start shooting that sketch you always said you'd shoot but never did. Seriously, get your shit together and check out the guidelines here at their website here at the link Videos can be submitted whenever for this monthly show and to be considered for inclusion in this week's show, they typically allow you to submit up to midnight the day before the show.
&nbsp#
&nbsp#
Dog Mountain presents 'Small Talk' with special guests, Jon & Ian Have Something To Tell You
Philly Improv Theater – 2030 Sansom Street (2nd Floor)
Thursday, January 21st – 9pm / Tix – $8 Advance & $10 Door
Friday, January 22nd – 9pm / Tix – $8 Advance & $10 Door


Dog Mountain returns to the Philly Improv Theater (PHIT) this week with their brand new set of sketch entitled, 'Small Talk'. When asked about what to expect from their new show, Dog Mountain's head writer, Joe Moore shared, "This show has more characters than we've ever done. A lot of sketch comedy is weirdos doing strange stuff, but we've soared to new heights of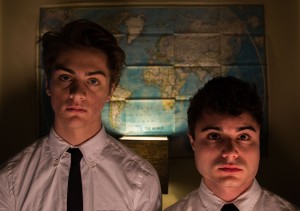 strangeness this time around… There are 3 sketches in particular that I think are the weirdest funniest ones we've done yet." It should be noted that this is coming from the same group that taught us how to dance like no one is watching to TJ Maxx's in-store music so the bar is already pretty high for strange. Opening both Thursday and Friday night's shows, Jon & Ian Have Something To Tell You, the sketch comedy duo of Jon Plester & Ian Fletcher. Dog Mountain is Carl Boccuti (director), Jim Grammond, Trevor Miles, Joe Moore (Head Writer), Courtney Painter, R.J. Payne, Steve Swan, and Ashlee Rose Toll.
<&nbsp>
Know of a sketch show? Are we missing a sketch show? Send us your listing to [email protected] and it will go up.