No time for love today; only news about sketch comedy shows happening in Philadelphia. Big news of the week? There's a new sketch group in town and their name is Nakatomi. Even bigger news of the week? That same brand new sketch group is making their debut this week opening for PHIT Sketch House Team, Dog Mountain. But the most big news this week? All of Nakatomi's writers & performers are improvisors. According to Nakatomi's Tom Hannigan, everyone in the group has "dabbled" in sketch comedy over the past year and collectively decided forming a group together would give them an opportunity to work out their sketch comedy-chops. We're thrilled to hear it and excited to see it. What day? What time? Attire? It's all below! You should really know that by now…
&nbsp#
Dog Mountain presents, "Trucker BBQ" with guests, Nakatomi (DEBUT)
Philly Improv Theater – 2030 Sansom Street (2nd Floor), Philadelphia, PA 19103
Thursday, May 12th – 9pm / Tix – $8 Advance & $10 Door
Friday, May 13th – 9pm / Tix – $8 Advance & $10 Door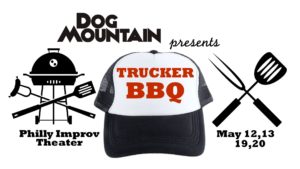 Dog Mountain returns home to the Philly Improv Theater (PHIT) stage after an incredible journey on the 2016 sketch comedy festival circuit with appearances at the North Carolina Comedy Arts Festival and Philly Sketchfest. More importantly, their return comes with a set of brand new material entitled, "Trucker BBQ". Directed by Carl Boccuti, Dog Mountain" target="_blank">Dog Mountain's "Trucker BBQ" is written & performed by Chip Chantry, Jim Grammond, Emily Hill, Julia Hudson (Sweetish / Barbara Bush), Trevor Miles (Daring Daulton), Joe Moore, Courtney Painter (Barbara Bush), RJ Payne, Steve Swan (Hoagiefist), and Ashlee Rose Toll.
&nbsp#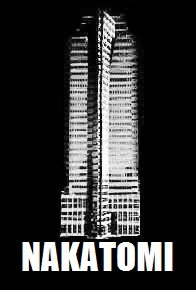 Opening for Dog Mountain this week, and debuting their first show as a group, is Nakatomi. Formed by established, Philly-based improvisors, Nakatomi is written & performed by Sam Abrams, Sarah Clemency (Kathryn & Sarah), Andrew Coppola, Kate Fruhman, Tom Hannigan, Sheila Master, Rob O'Neill (A Galaxy Uncherished) and Joe Tuzzi.
&nbsp#
&nbsp#
&nbsp#
&nbsp#
&nbsp#
&nbsp#
&nbsp#
&nbsp#
&nbsp#
&nbsp#
&nbsp#
it's the new presents – FREE Sketch Comedy
Friday, May 13th 8:00pm – 9:30pm / Tix – FREE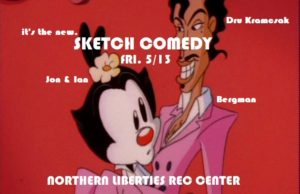 Returning even more recently from the 2016 sketch comedy festival circuit with an appearance at this past weekend's Charm City Comedy Festival, is it's the new with their FREE monthly sketch comedy event at Northern Liberties Recreation Center. Now in their second month, this FREE TO ATTEND monthly sketch comedy showcase features performances from sketch groups, Bergman (Beth Eisenberg and Karen Coleman), Jon & Ian Have Something to Tell You (Jon Plester & Ian Fletcher), and the host of Monologues at PHIT, Dru Kramcsak (it's the new.). This is an all-ages recreation center so we want to make sure we help spread the word that NO alcoholic beverages are permitted at the Northern Liberties Recreation Center and that some content may be unsuitable for children under the ages of 16.
&nbsp#
&nbsp#
&nbsp#
Know about an upcoming sketch show? Want us to tell people about it? Send your listing to brian.kelly@phillysketchfest.com.
&nbsp#


And don't forget… TICKETS ARE NOW ON SALE for the May 20th Philly Sketchfest Presents Showcase at The Adrienne Theater Playground!
First at 8:30pm, it's Adventure Friends with Baby Steps hosted by Tim Butterly of Comedy Central's Delco Proper.

Then at 10:15pm, it's the triumphant, one-night only, encore presentation of House of Solitude's, "A Galaxy Uncherished" with special guests One Idiot from the Upright Citizens Brigade Theatre in New York City, performing in their critically acclaimed, lost play from Tennessee Williams, "What The Horse Saw".