The official 2019 Philly Sketchfest line-up has arrived!
We're proud to be returning this year with a truly incredible list of performers, who will be hosted at a variety of phenomenal venues across the city, including the PSF Roxy, Underground Arts, The Ruba Club and the Philly Improv Theater.
Festival Dates: May 29th through June 2nd
Click the Festival Calendar to Grab Tickets!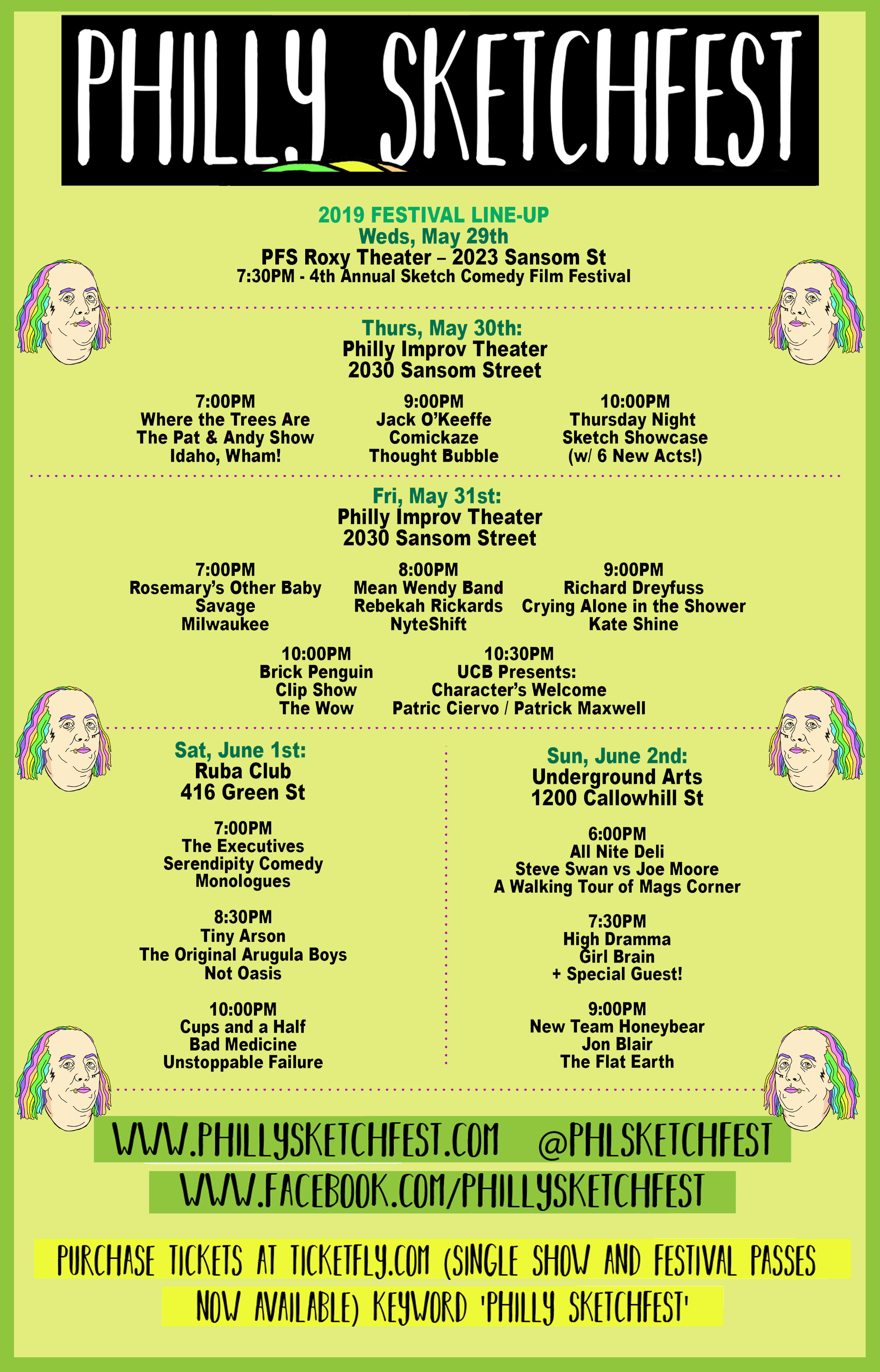 Ticketing Info:
All tickets for our live shows are available at Ticketfly.com
Keyword 'Philly Sketchfest'
For the Sketch Comedy Film Festival tickets, please visit the PSF Roxy website – http://filmadelphia.org/events/4th-annual-philly-sketchfest/
For more information on shows, performer info and more, visit:
@PHLSketchfest or www.facebook.com/phillysketchfest