Philly Sketchfest's (PSF) goal is to entertain audiences, support the growth of Philadelphia's comedy community, and celebrate national and international sketch groups with unique shows, performers, and panels. PSF is also home to the annual Dirtiest Sketch in Philadelphia contest created by Don Montrey (ComedySportz Philly).This website will serve as your direct link to all things Philly Sketchfest including times & dates of shows, performing groups and special features on all things related to sketch comedy in-and-around Philadelphia.
Philly Sketchfest was created in 2007 by Ben Maher and David Terruso & Matt Lally (Animosity Pierre) and celebrates a new monthly sketch comedy showcase in 2015 and it's annual festival in 2016. Current producers include Maher, Brian Kelly (Secret Pants / Sketch Up or Shut Up at Philly Improv Theater ) and Curt Riedy (High Dramma).
Philly Sketchfest Presents monthly showcases & productions take place at The Playground of the Adrienne Theater (1st Door on the left when you enter).
Would you like to volunteer and help us out behind the scenes? Our Volunteer Sign-Up is right here at this link.
Take a look below for information on our upcoming monthly events that we think you should know about.


On Friday, May 20th at 8:30pm, Philly Sketchfest presents Adventure Friends with sketch from Baby Steps and stand-up from special guest, Tim Butterly!
&nbsp#
&nbsp#
&nbsp#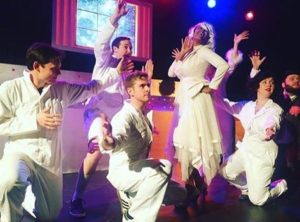 Also on Friday, May 20th, Philly Sketchfest Presents is honored to host an encore presentation of House of Solitude's "A Galaxy Uncherished". Disguised as a Southern drama and set in space, "A Galaxy Uncherished" is everything you love about "Cat on a Hot Tin Roof", "A Streetcar Named Desire", and "Glass Menagerie" mixed with a healthy dose of astronauts and moon talk. There will be secrets, yelling, drama, false gravity, sweating, holograms… Check your bucket list, it's all there.
Written by Caitlin Weigel & Dan Corkery and featuring performances from Corin Wells, Samantha Russell, Paul Triggiani, Robert O'Neill, Frank Farrell, and Harry Watermeier. "A Galaxy Uncherished" is directed by Maggy Keegan with set design & technical direction by Brian Kelly.
&nbsp#
&nbsp#
&nbsp#
&nbsp#
Philly Sketchfest is a proud sponsor of the inaugural Bechdel Test Fest celebrating women and trans comedians in Philadelphia.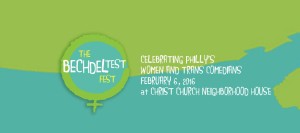 &nbsp#
&nbsp#
&nbsp#
&nbsp#
&nbsp#
&nbsp#
&nbsp#
Who performed at Philly Sketchfest? Check out the 2016 Festival Performer Line-up Available Here!
And our continued thanks to the 2016 Festival Host Sponsors for their ongoing assistance in making Philly Sketchfest 2016 a success;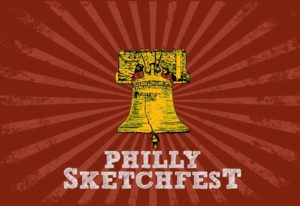 brian.kelly@phillysketchfest.com
curt.riedy@phillysketchfest.com
sunsetben@phillysketchfest.com