Question – When does the actual festival for Philly Sketchfest take place?
Answer – The 2020 Philly Sketchfest will take place sometime in the spring of 2020. Keep your eyes peeled to phillysketchfest.com and all the social platforms for more information.
Question – What happened to your yearly "The Dirtiest Sketch in Philadelphia" event?
Answer – It's in hibernation. Who knows? Maybe it will come out of mothballs.
Question – What is My First Sketch? 
Answer – My First Sketch is a podcast, produced by Philly Sketchfest and hosted by Josh Higham, which digs into a sketch comedian's first attempt at sketch comedy. More information can be found at myfirstsketch.com.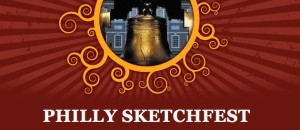 Questions? Comments? Concerns?
brian.kelly@phillysketchfest.com
curt.riedy@phillysketchfest.com
josh.higham@phillysketchfest.com
sunsetben@phillysketechfest.com