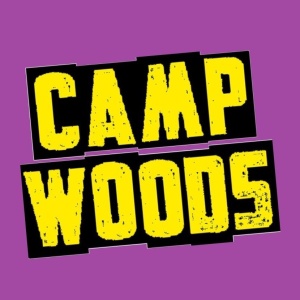 Camp Woods is a sketch comedy troupe from Philadelphia, PA. The group blends sharp absurdism and energetic performances with homemade props, sets, puppets, and costumes to create a memorable live experience. They have performed as part of comedy shows and festivals in Philadelphia, New York, Boston, Chicago, and North Carolina.
In 2012, Camp Woods gained national attention for their short, "Mystery Science Andre 3000". Also in 2012, the group created the popular, monthly sketch comedy showcase "Camp Woods +" held at L'etage in Philadelphia, PA. "Camp Woods +" ran for one year, during which the group wrote & performed brand-new, half-hour sets of material each month.
Camp Woods is Rob Baniewicz, Jp Boudwin, Patrick Foy. Brendan Kennedy, Sam Narisi, Madonna Marie Refugia and Billy Bob Thompson.
Philly Sketchfest – 2011, 2012
YouTube – youtube.com/user/CampWoodsComedy
Facebook – facebook.com/campwoods
Twitter – twitter.com/CampWoods