Before we start, we wanted to thank Jake Mattera, Alex Pearlman, The Wire Mothers, Cynthia Marie, Until Pluto and House of Solitude for an awesome and entertaining night of sketch as part of our Philly Sketchfest Presents December showcase last Friday. Please make sure to check out all these wonderful groups on social media to be updated on all their upcoming shows and video releases. In fact, our friends in House of Solitude are performing a set of sketch as part of this week's only sketch show on December 23rd – Secret Pants' 6th Annual Holiday Variety Show Spectacular at Johnny Brenda's entitled, 'Should I Sleigh Or Should I Go' – and next week as part of Philly Sketchfest Presents, 'Sketch Hangover', a sketch comedy revue featuring 17 sketch groups performing their first sketches of the New Year 2016 on January 1st. But this week, it's all about Secret Pants and their annual holiday variety show…
Secret Pants Presents : Should I Sleigh Or Should I Go
Johnny Brenda's – 1201 N. Frankford Ave., Philadelphia, PA 19125
Wednesday, December 23rd Doors at 8:00pm Show at 9:00pm / Tickets – $10 CHEAP
Philadelphia's longest running, consistently active sketch comedy troupe, Secret Pants, has made their annual holiday comedy variety show a December 23rd staple at Johnny Brenda's.
Now in its sixth consecutive year, Secret Pants' self-proclaimed Christmas gift to Philadelphia promises to be filled to the brim with sketch comedy, games, stand-up, live music, burlesque and unique variety acts. This year, stand-up comedian extraordinaire, Chip Chantry returns to host for the fifth time and he will be joined by his partner at Chantry, Swan, & Associates, Steve Swan (Dog Mountain / HoagieFist).
For the low price of $10 you also will see performances from…
Get to Johnny Brenda's early and enjoy their first floor restaurant and bar and then at 8:00pm when the doors open for the show, enjoy what's on tap at their upstairs bar/performance venue. There'll be plenty of time to tie one off (or get caffeinated/hydrated) before the show begins at 9:00pm.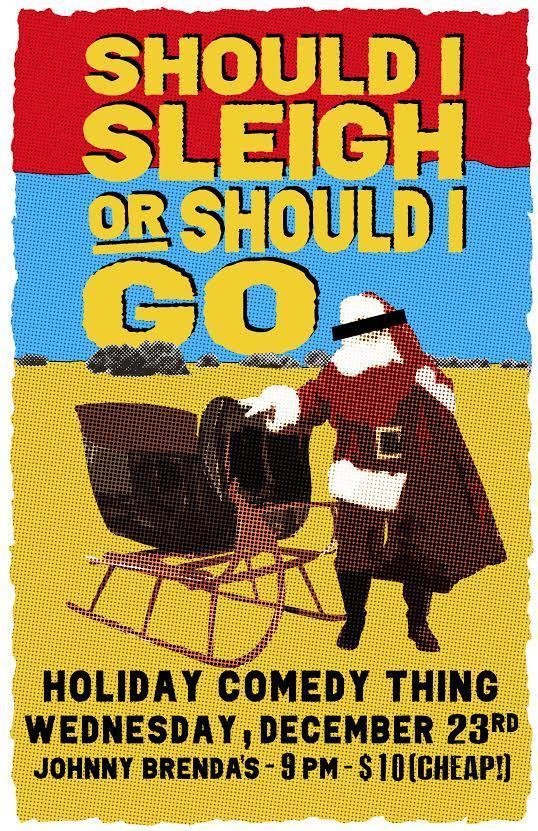 &nbsp#
Know of a sketch show? Are we missing a sketch show? Send us your listing to brian.kelly@phillysketchfest.com and it will go up.