This week Philly Sketchfest will be taking a look back at the year 2015 through the eyes of the writers, performers, directors and producers that make sketch comedy in Philadelphia a reality. Frank Farrell is one-half of the sketch duo, The Prince with fellow La Salle University graduate, Jamie Glasheen. In 2015, The Prince put up one of our favorite sketch sets of the year, a seemingly minimalist show set entirely in one location (the stage of a grade-school talent show) with barely any costume changes/props and no blackouts. The end result was quite complex. Frank & Jamie seamlessly alternated between characters (and on different nights, they would even trade roles) using single objects as totems/short-hand to communicate information to the audience that would be further revealed through their performance. They play students, teachers, parents, and at one point, Frank plays himself, translating the excitement and vulnerability that comes in attempting to define yourself while at the same time, being defined by others. You can and should enjoy The Prince this Friday night, on New Year's Day, when they perform their first sketch of 2016 at our Sketch Hangover! Until then, please enjoy what Frank enjoyed in his 2015 sketch year in review…
&nbsp#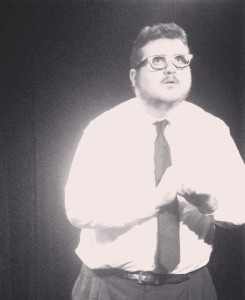 2015 felt like the year where everybody kept trying to one up each other. Whether it was pushing into animation, having a thematic through-line that connected the show into one thing, or just doing a bare bones great classic sketch, I saw so many things that pushed the boundaries of what we can do comedically and I know pushed me and others to want to write better, perform better, and just overall be better. I can't imagine what that means for 2016.
&nbsp#
&nbsp#
&nbsp#
&nbsp#
&nbsp#
&nbsp#
&nbsp#
Joe Bell – Pumpkin and Baby Bear

I saw this during Cartoon Monsoon as part of Five Dollar Comedy Week, and just fell in love with it. It feels so unique in its voice and yet like an homage to the great word play gag comedians like Mel Brooks or the Zucker Brothers. The animation definitely helps it zip along too, I really love the pacing of this one. And that pumpkin, what a scene stealer!
&nbsp#
Dan Corkery – Perfect Attendance

Another animated one. Is that allowed? Because I don't know if there are much funnier brains than Dan Corkery's. Dan gets tone right better than almost anyone I know. The stakes of this kid getting perfect attendance are so low, but it is just infused with this sense of dark danger that absolutely make sense. This kid feels absurd and real at the same time. But it is really the little details that make me laugh at this, like the READ poster in the back, or the way he is just bobbing around at the beginning. Even the name Tyler Horner feels like the pitch perfect right choice. The details will kill you, but Dan is always paying attention.
&nbsp#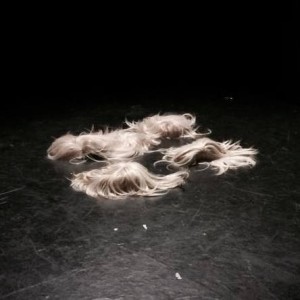 ManiPedi – Karen's Dream
The whole thing as a piece was just so damn strong. It bobbed and weaved and was just one organic thing where it made it seem like every single sketch reinforced every other single sketch as one whole unit. I've never seen anything like all the characters breaking from what they were doing and yelling Karen every time Kate Banford came through on her rollerblades, or the chanting of lines together and over each other which Caitlin Weigel has just seemed to master this year in her writing. I really think it set a big bar in people's heads of what they wanted to try differently with sketch and comedy. Very cool.
&nbsp#
&nbsp#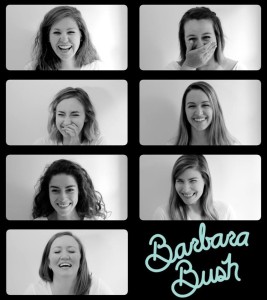 Barbara Bush – Garbage Men
This one just makes me feel good. It has so much heart, and makes me laugh, and like a lot of stuff Shawna Stoltzfoos writes, has this weird vibe of feeling important somehow. This sketch really earnestly respects its characters and their hopes and wants and fears, and gives them a depth that we just don't see a lot of in comedy. I hopped in a car and went to Indianapolis to see Barbara Bush put on the show that this was in, and boy am I glad that I did. They have such a unique, truthful writing and acting style that feeds into and off of each other's work. You can't teach that.
&nbsp#
&nbsp#
&nbsp#
&nbsp#
If you would like to share your 2015 sketch comedy year in review with Philly Sketchfest and our internet audience, please email [email protected]. Your review will be shared here on our website!