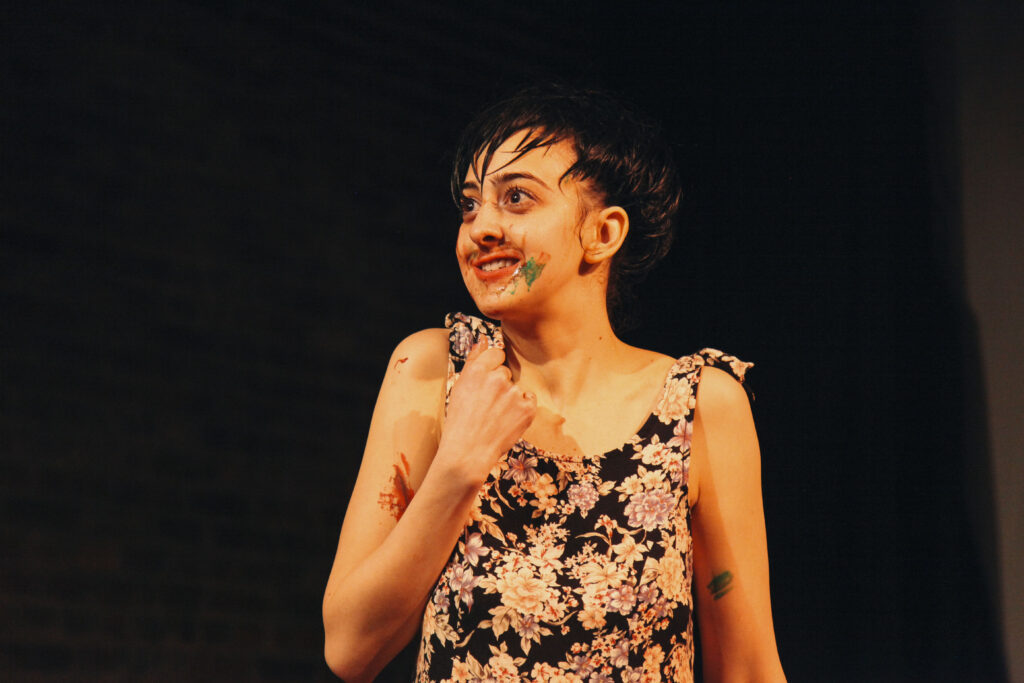 Amanda Xeller is a visceral, raw, weird, sick, super silly, dumdumdumdumdum, physical comedian residing in Brooklyn, NY. She performs predominantly solo and ensemble sketch in NYC. Her solo work has been featured across the US and Canada. She won The Lifetime Achievement Award at Montreal Sketchfest '22. She's been in 3 comedy competitions and won all of them, baby! She's been in some sweet music videos, headlined a bunch of festivals, and was in the short film All Aboard The Gravy Train, which premiered in Cannes. She teaches at the Magnet Theater and produces a ton of writing and collaboration projects for them including Moxie, a sketch lab for women, trans, and/or non-binary comedians. She directs for the Magnet Theater and BoogieManja.
Amanda previously performed at Philly Sketchfest in 2016.
She'll be performing with Crying Alone in the Shower on Friday, October 21 at 7pm at the Playground at the Adrienne. Tickets here.