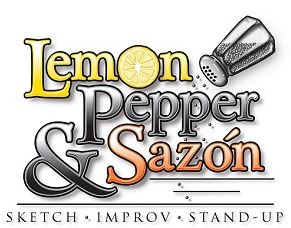 Lemon Pepper and Sazón (LPS) Comedy is a collective of diverse performers in the Hampton Roads area founded at the Push Comedy Theatre of Norfolk, VA. LPS was created to showcase POC (People of Color) in improv and sketch comedy. The group includes seasoned and trained, actors, models, comedians, sketch writers/performers, improvisers, hosts, singers, bloggers and influencers.
This is Lemon Pepper and Sazon's first appearance at Philly Sketchfest.
You can see Lemon Pepper and Sazon along with High Dramma on Saturday, October 22, at 7pm at Plays and Players Skinner Studio. Tickets here.