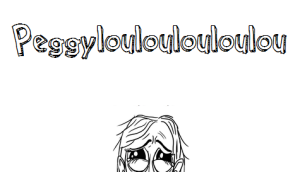 Magnet Theater/Annoyance Theater – New York/Brooklyn, NY
Peggylouloulouloulou is a messy character and solo sketch show that stars Amanda Xeller and you, but mainly Amanda. It's a bear of a show that might end in a movie.
Amanda Xeller is an improviser, writer, and clown residing in NYC. She co-head the annual Lady Sketch Lab at the Magnet Theater. She's improvised with several Megawatt Teams and was on highly traveled sketch team Baby Shoes. Her solo show, Peggylouloulouloulou, has been a part of the L.A. Scripted Comedy Festival, Ladyfest, NYC Sketchfest, and was named a "stand out" and "audience favorite" at Montreal Sketchfest '15 by Mobtreal.
Amanda has studied comedy at the Upright Citizen's Brigade, Magnet Theater, Annoyance BK, Movement Theater, Barrow Group, and with Complicité in London, England. She's an alumna of the National Theater Institute. Amanda also holds a BA in Theatre from Fairfield University where she received The Award for Outstanding Service to the Theater Arts Program for her achievements and pursuits in improv. Amanda grew up across the street from an alligator-filled bayou in Houston, Texas. She wishes she could sing like Justin Hawkins.
Philly Sketchfest – 2016
Performance Dates
Thursday, March 31st at 8:00pm at The Ruba Club with Youth Large & Dog Mountain
Friday, April 1st, 2016 at 11:00pm at The Playground at The Adrienne Theater with Patric Writes Sketches & Bad Medicine
Solo Characters Workshop – AVAILABLE SOON
Facebook – facebook.com/AmandaArielPeggyXeller