A light week for sketch shows in Philadelphia means all your energy and resources should be focused on getting yourself to the one and only sketch show this week, Welcome to Sicklerburg presented by House of Solitude. You'll have two chances to catch the show this week at Philly Improv Theater (PHIT), with a different opening act each night. Thursday's show features stand-up from Jake Mattera (HoagieFist) and Friday's show features the return of Chucky McMelonmeyer – Regional Child Star. Listings below and for more information, check out this wonderful article about the show from Geekadelphia writer, Neil Bardhan. Also don't forget to get your tickets to House of Solitude's upcoming show, Friday, December 18th as part of Philly Sketchfest Presents!
<&nbsp>
House of Solitude presents "Everything's Fine in Sicklerburg"
Philly Improv Theater – 2030 Sansom Street (2nd Floor)
Thursday, October 29th – 9pm with Jake Mattera / Tix – $8 Advance & $10 Door
Friday, October 30th with Chucky McMelonmeyer – 9pm / Tix – $10 Advance & $12 Door


If you are looking for a spooky, scary, Halloween-themed night of sketch comedy, look no further than House of Solitude's, "Everything's Fine in Sicklerburg". The show promises a through-line of sketches that take place within Sicklerburg; a normal town where everything is always fine. Fans of House of Solitude might find the phrase, "everything is fine" familiar from the endings of their serialized sketch series, "Your Body Has Changed", the most recent edition titled, "Sleep". See how the residents of Sicklerburg deal with everything being "fine" despite residents recent disappearances, their dead awakening and people "changing". Yes. Yes.
House of Solitude is written & performed by Daniel Corkery (Alley of Nightmares, Goat Rodeo) and Caitlin Weigel (ManiPedi, Sketchier).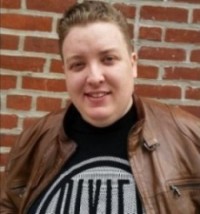 Opening Thursday night's show will be Jake Mattera! Originally from Philadelphia, Jake is a stand-up and comedy writer. He is a member of the sketch comedy group, "HoagieFist" and also performs regularly with PHIT Improv House Team, 1816. He has performed in sketches that have appeared on CONAN, and his most recent filmed sketch, "Worst Halloween Ever" was featured on The Preston & Steve Show.
<&nbsp>
<&nbsp>
<&nbsp>
<&nbsp>
<&nbsp>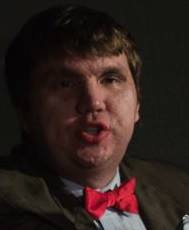 Opening Friday's show, Chucky McMelonmeyer – Regional Child Star. Look at this person. Don't look away. This is the face of the former star of children's pre-after-school TV show, KABLOOWEY!. Mr. McMelonmeyer is pretty happy for the booking even if he thinks he's opening up for a show about postcards… He knows what he knows though and that's something, right?
<&nbsp>
Know of a sketch show? Are we missing a sketch show? Send us your listing to [email protected] and it will go up.