This week Philly Sketchfest will be taking a look back at the year 2015 through the eyes of the writers, performers, directors and producers that make sketch comedy in Philadelphia a reality. Matthew Schmid is one-half of sketch duo, The Incredible Shrinking Matt & Jacquie and is a writer/performer for PHIT Sketch House Team, The Flat Earth. In 2015, Matthew toured across North America with The Flat Earth where they performed at the Chicago, San Francisco and Toronto Sketchfests. In November, The Incredible Shrinking Matt & Jacquie successfully defended their Dirtiest Sketch in Philadelphia title, becoming the event's first, three-time winner. This Friday night, on New Year's Day, both of Matt's groups will perform their first sketches of 2016 at our January showcase, Sketch Hangover! But enough about Matthew… It's time for you to enjoy what Matthew enjoyed about 2015 in his sketch year in review…
&nbsp#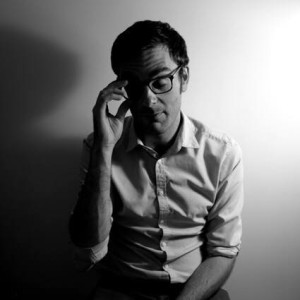 2015 was a pretty big year for sketch comedy in Philadelphia – Philly groups made their way through the national festival circuit, Philly Sketchfest and Good Good Comedy began producing regular sketch shows opening up new venues and performance opportunities, familiar faces began showing up on TV (John McKeever, Tommy Pope and Tim Butterly's 'Delco Proper' was officially picked up as a web-series for Comedy Central / Shannon Devido was a featured panelist on 'The Nightly Show with Larry Wilmore' and was cast in Hulu's 'Difficult People'), and some pretty amazing stuff was put up on stage. Here's a few 2015 highlights for me;
&nbsp#
&nbsp#
&nbsp#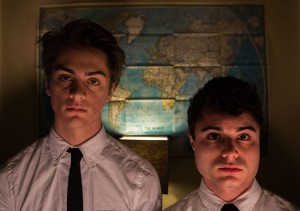 Jon & Ian Have Something To Tell You – Jon Plester & Ian Fletcher's sketch duo debuted this year and became instant favorites. Their wildly different personalities (Jon's sanguine little brother & Ian's sarcastic curmudgeon) but identical sensibilities make them a perfect, complementary pair. They attack absurd premises with breakneck speed, often speaking at the same time or finishing each other's sentences, only breaking tempo for quick asides. It's a style that requires good timing and rehearsal. It's clear the duo puts in the work. Some favorite sketches: A cult of "strong boys," astronauts who travel to space to impress an old bully, and not so identical twins.
&nbsp#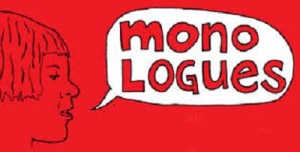 The Monologues Show – The Monologues Show is a monthly half-hour show at PHIT hosted by Andrew Kramcsak consisting entirely of comedic monologues. This show has been the source of some of the most creative and memorable sketches of the year for me, including: Jacquie Baker's wrestler/memory of an ex-girlfriend, Jon Plester's apple throwing neighbor, Joe Moore's doomed card trick, Kathryn McCormick's whirlwind CVS interview, and Julia Hudson's purple power dress. The best thing about this show is that Andrew Kramcsak, probably the funniest person I know, opens each month with a brand new monologue. Andrew's writing is absurd and silly but beautifully crafted and delivered with a dry, understated, Midwestern charm. Each show is well curated and manages to maintain a nice theatrical tone.
&nbsp#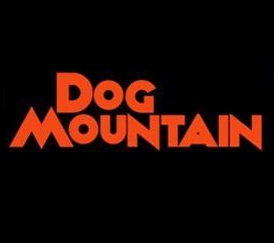 Dog Mountain's Beat The Judge – Earlier this year, Dog Mountain closed a show with what I think was probably a perfectly constructed sketch. Joe Moore plays a guy in traffic court facing a pretty minimal fine, when the judge (Steve Swan) tells him he can either pay the fine or fight the judge. Suddenly, there's heavy metal music, fans waving homemade signs, hype-men, Rick Flair-style "woo"-ing, and the judge loses his robe revealing wrestling garb. The stage is full of people (more people than are even in Dog Mountain), everybody is chanting and Joe's character just takes out a checkbook, writes a check, and deflates the whole thing. It's all over in two minutes, but two minutes packed with so much energy and fun that you immediately want to watch the whole thing again.
&nbsp#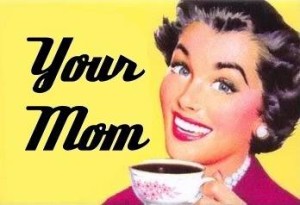 Your Mom – Your Mom, is a trio of siblings from West Grove, PA and they produce some of the most mind bending, bizarre sketches I have ever seen. Inspired by Monty Python, Your Mom's material twists and turns, following random avenues, sometimes packing in several games and premises into a single sketch. Earlier this year, opening for The Flat Earth, they produced a half-hour show where sketches flowed seamlessly from stage to video to stage, interconnecting characters and plots throughout. It was a really impressive feat that seemed effortless. Find them on Facebook to see some of their video work.
&nbsp#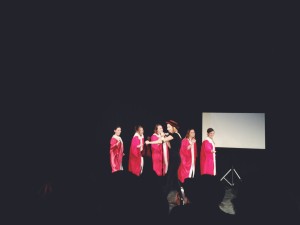 Barbara Bush's Period Song – This Shawna Stoltzfoos penned closer does one of my favorite sketch comedy tricks which is building a lot of production around something really small. In this case, it's Shawna, alone on stage with a ukulele singing about her period – but by the end the whole cast is in choir robes, the crowd is singing and clapping, and the stage feels like a stadium. The simple song at the center of it repeats and repeats but each time it finds a way to be surprising. When I saw this sketch in a packed house at the 2015 Black Friday Comedy Marathon I was stuck in the standing room section which gave me a perfect vantage of the stage and the audience. Being able to see how much fun Barbara Bush was having performing this sketch and how much fun the audience was having watching and participating in it was wonderful.
&nbsp#
If you would like to share your 2015 sketch comedy year in review with Philly Sketchfest and our internet audience, please email [email protected]. Your review will be shared here on our website!